Our coiled wire is coated with a Zinc/Aluminim Xtralife™ coating. Our range includes soft, medium and high tensile wire in 1.6mm, 2.0mm, 2.5mm, 3.15mm & 4.0mm diameters. Most commonly this wire comes in 25kg coils, however the softer lacing wires are also available in smaller handy to use rolls. FYI – The old kiwi No. 8 wire is today known as 4.0mm soft, a must have in every farmers shed.
Our Barbed wire is available in two specifications:
Soft Iowa Barbed wire: Commonly used on farm (2.5mm soft wires twisted with either a 100mm or 150mm spacing between barbs)
High tensile barbed wire: Commonly used for security fencing (1.6mm high tensile wires with either a 75mm or 150mm barb spacing).
We also offer braided wire which is often used instead of Iowa barbed wire on farm to help reduce batten slop, but without the barbs. Braided wire is the same as the Iowa design with 2 x 2.5mm soft wires twisted, however excludes any barbs. This may commonly be referred to as 'barbless' wire also.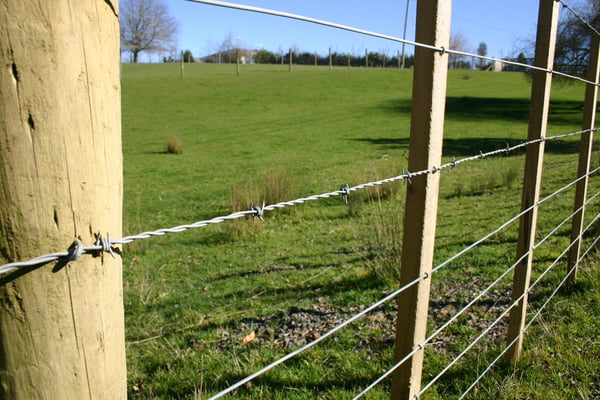 X™fence®
X™fence® is a forged knot design, which offers a greater knot strength than our Tite Grip product. X™fence® has a smooth animal friendly knot which reduces collection of animal fur, and is safer for pedestrian access areas. The flexibility of our X™fence® manufacturing equipment also allows us to manufacture netting with smaller appurtures than that of Tite Grip, and a folding fence design which allows the fence to be hinged to run a section along the ground at 90 degrees to the vertical fence line. We manufacture all commonly required specifications for the local New Zealand market including sheep, deer, horse & security netting. X™fence® is the fence of the future. Construction can consist of 2.0mm, 2.5mm or 3.15mm wire.
Tite Grip
This fixed knot fence design is a commonly produced product providing adequate protection for inclusion or exclusion fencing. Most commonly used for sheep and deer fencing applications in New Zealand, netting profiles are designed to meet these needs. Construction generally consists of a 2.5mm high tensile line wire, 2.5mm medium tensile stay wire and 2.24mm soft tensile knot wire.
Chainlink
Also known as diamond mesh, chainlink is a soft wire woven to a desired height fence. Most commonly used in security fence applications, chainlink is also used in farm gate infill and many residential fence applications. Summit Steel & Wire offer a 2.5mm fence in either a 50mm or 75mm diamond option.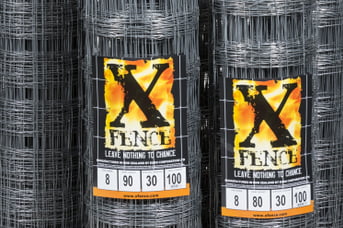 Our extensive range also includes:
Farm Gates & Gate Fittings (Galvanised)
Y Post standards (Black or Hot dip galvanised)
Fencing Staples (Xtralife™ Zinc/Aluminium coated wire)
Hex and Square welded netting (Galvanised after weaving or welding)
Orange PVC safety fence