We supply a wide range of wire or plastic collated and 'bulk' loose nails for the pallet manufacturing industry. We also provide the nailing tools used to shoot our nails into the timber. Talk to us today about your needs and see how we can make your manufacturing business run smoother. Supplying nails and nailing tools is how the company started back in 1997, and is what we have been doing ever since!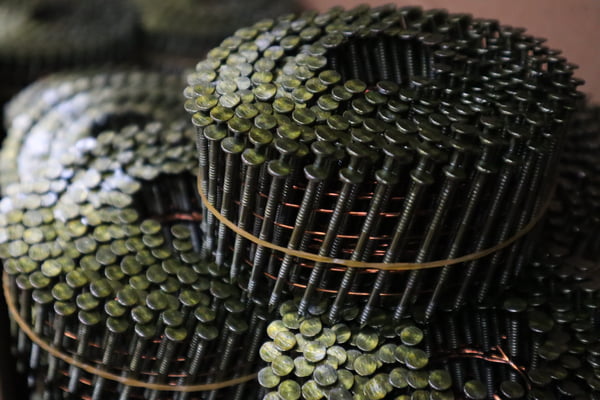 For Timber Fencing & Building
We supply nails primarily used for rural fencing and construction applications.
Loose Nails
Paper Collated Nails
Handy to have lying in any shed or garage, we supply a range of nuts, bolts and washers suited to general use